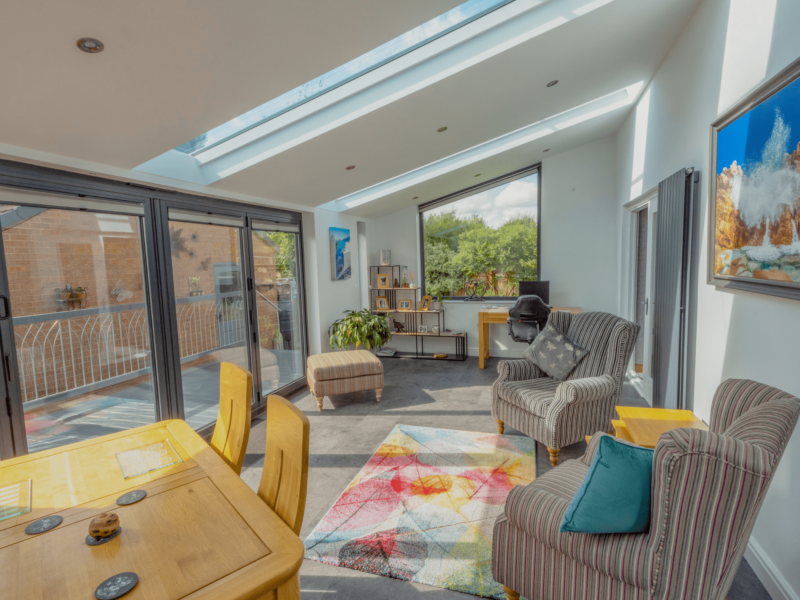 Dale & Tracy's hup! story
The couple had an old conservatory which over the years had become a dumping ground as it was difficult to regulate the temperature so they decided to transform the conservatory and extend it into a large extension that would have multiple uses.
Explore case study
Time taken to build
4 Days
Additional space vs traditional build
2.86m2
Property value added
+£50,000
A hup!grade with the wow factor
They wanted a space to relax and chat, without a tv. Dale works as a photographer and so they also wanted a space that was filled with light where he both do photoshoots and also edit his imagery. Finally, the couple had a downstairs bathroom on their wishlist. They wanted a lean-to style extension with a steeply pitched roof but had been told that the roof pitch they wanted was not possible with a traditional build.
Then they found out about hup!.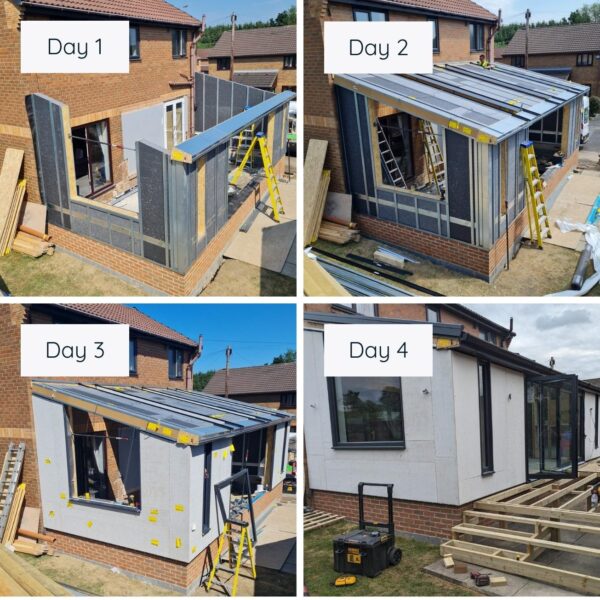 The solution to all of their needs
The system provided the solution to all of their needs. The flexibility of hup! meant that their vision of a steeply pitched roof was not a problem. Dale wanted heaps of natural light in the new extension for his photography work and so large glazed panels were incorporated into the roof design, along with a stunning picture window at one end, and a huge set of contemporary bi-folds, opening onto a new sun deck.
And finally, thanks to the 3m² extra floor space gained by using hup! vs bricks and mortar, the couple were able to incorporate a downstairs bathroom into their new extension with the 'free space'.
The results are stunning and Dale and Tracy are understandably delighted with their new hup! extension.
It's even better than we could have imagined!
Commenting about their new hup!, Dale said: "We are so glad that we chose hup! for our project. Despite the fact that our new extension is so much bigger than the old conservatory, it still only took a matter of days to build. We are already loving our new space for working and relaxing – things we could never have done in our old conservatory. It is also great that we now have the downstairs bathroom that we so wanted and thanks to using the hup! system, this was built using the 'free space' gained'.
We are absolutely delighted that the vision we had in our minds has been perfectly brought to life with hup! – in fact it's even better than we could have imagined!"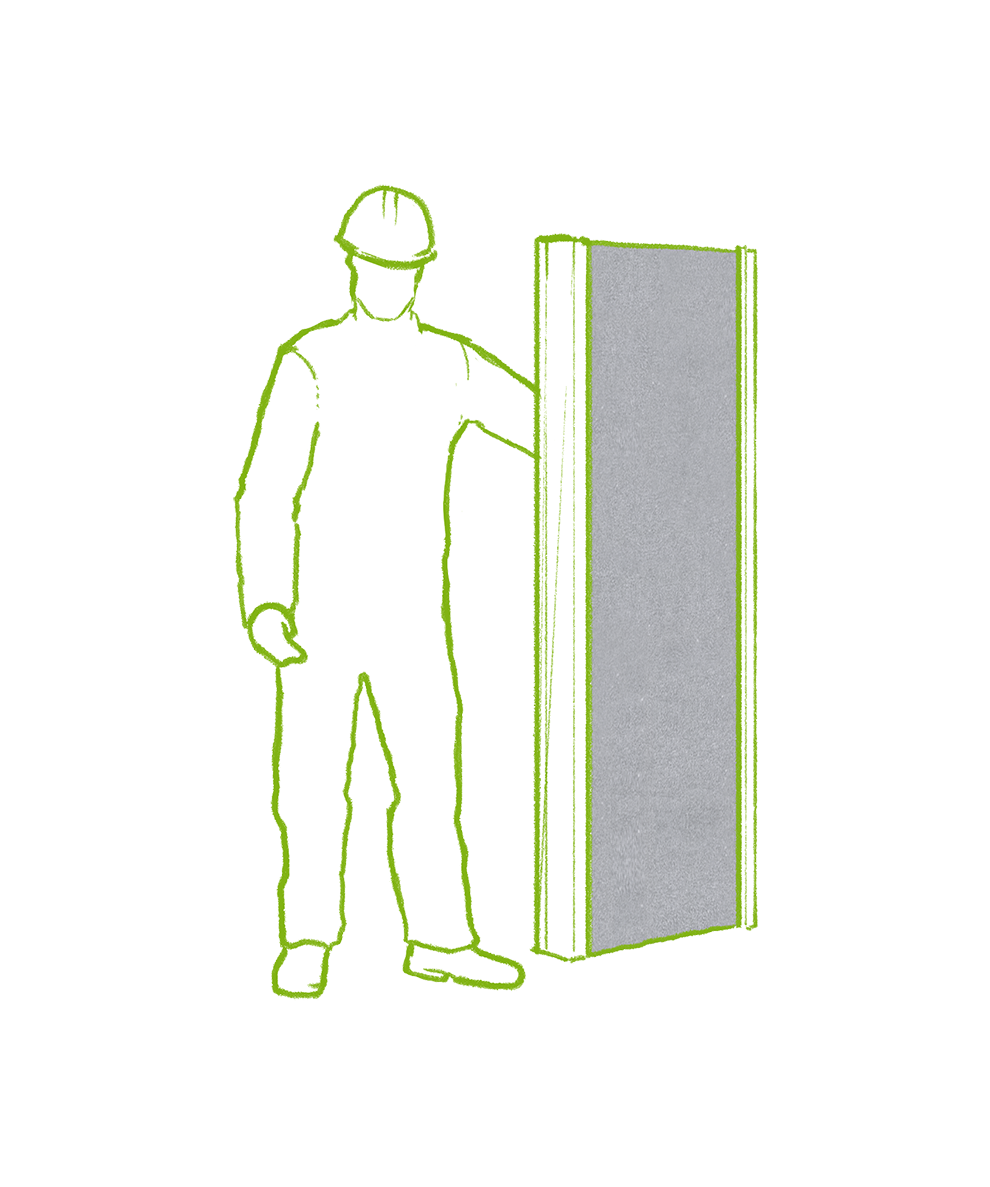 Find your nearest

hup!

builder

Our nationwide network of fully trained hup! specialists are on hand to guide you through your hup! project from design, right through to completion, in a fraction of the time it would take for a traditional build.
Want to explore design options?
It's simple to plan your perfect hup! with our easy-to-use online configurator.
Design your hup!